Has the field of information technology (IT) always attracted you? But you still don't know what to do in the future? Then our new apprenticeship program in the Digitalization, IT & Change division of Frankfurter Dienstleistungsholding GmbH as an
IT Systems Electronics Technician
could be exactly your thing! As an IT systems electronics technician, you plan, install and configure information technology systems, components and networks. You are the direct contact person for users of information and communication technology devices, analyzing and eliminating errors and malfunctions while ensuring data protection.
THE MOST IMPORTANT AT A GLANCE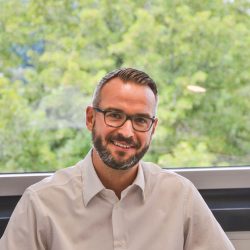 Then don't miss out on this offer and apply immediately online via email or call with any questions.