MODERNIZATION OF THE THERMAL POWER PLANT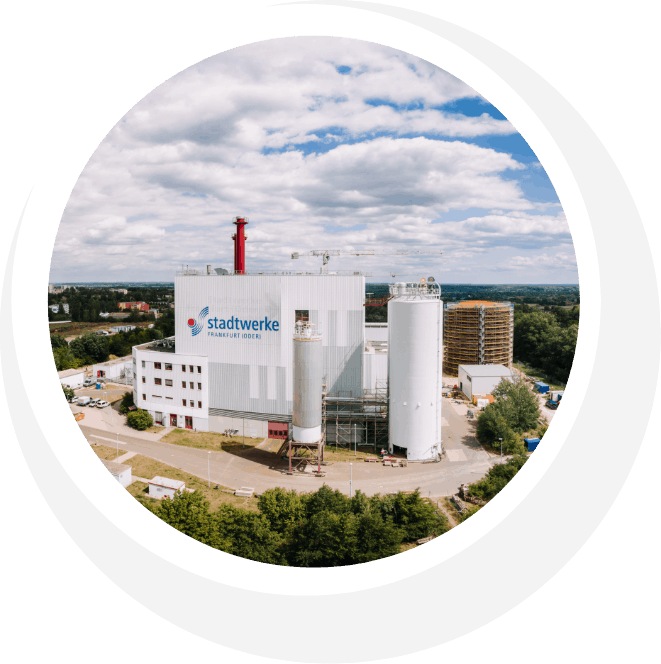 Since it went into operation in October 1997, the thermal power plant at Hohen Feld has supplied around 33,126 households and commercial customers with electricity and around 18,742 households and companies in the Oderstadt district. So far the power plant has been operated with pulverized lignite and natural gas. With the modernization of the power plant location, Stadtwerke is ensuring environmentally friendly and economical heat and power supply in our region. A 51 MW gas engine system enables the lignite power plant to be decommissioned. In the future, a heat storage system will significantly support the optimal operation of the Frankfurt generation plants. With the completion of the new plant, operations will be converted exclusively to more climate-friendly natural gas.

THE MODERNIZATION CONSTRUCTION JOURNAL
You can find more information about the modernization of the thermal power station in the construction journal.
THE POWER PLANT IN NUMBERS